Lagniappe of Biloxi
April Newsletter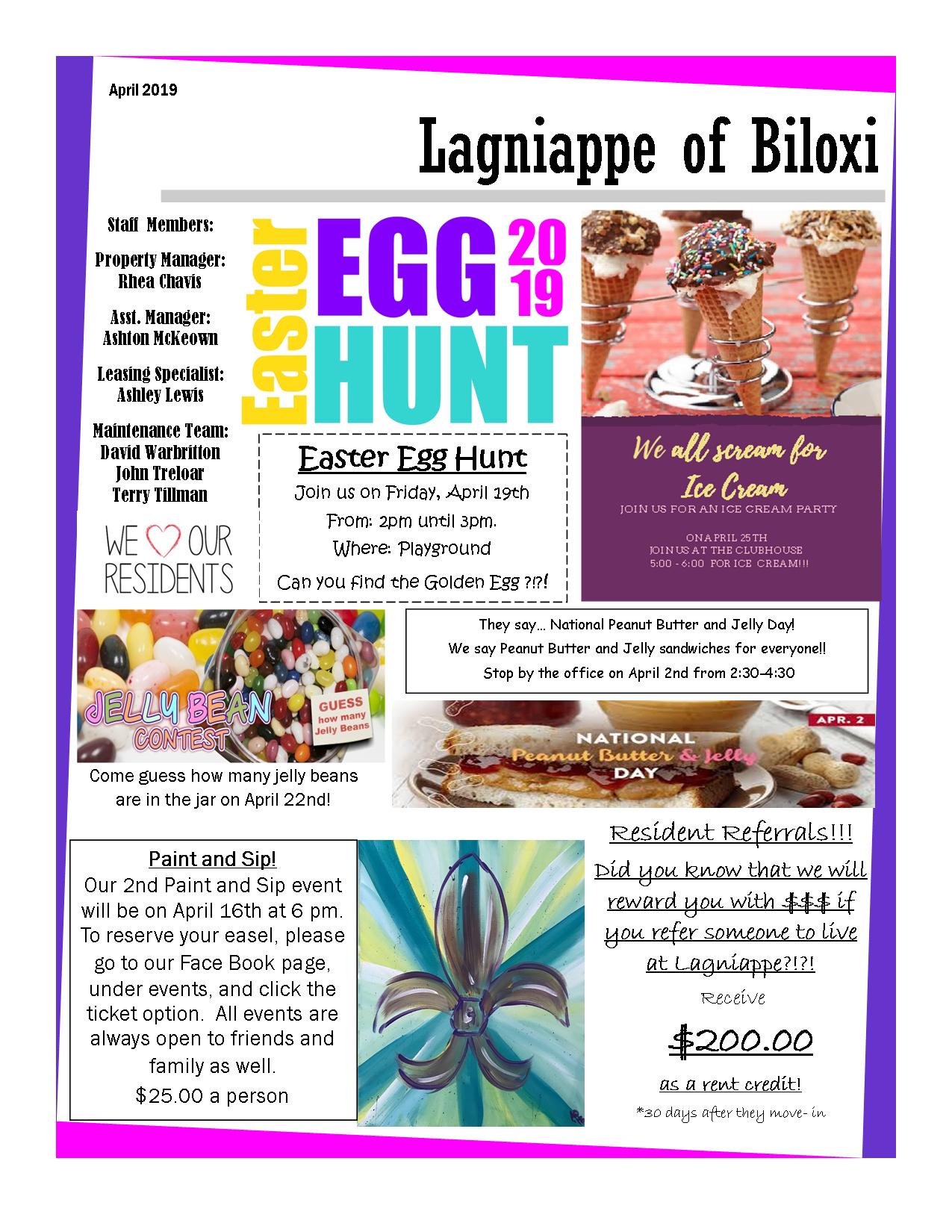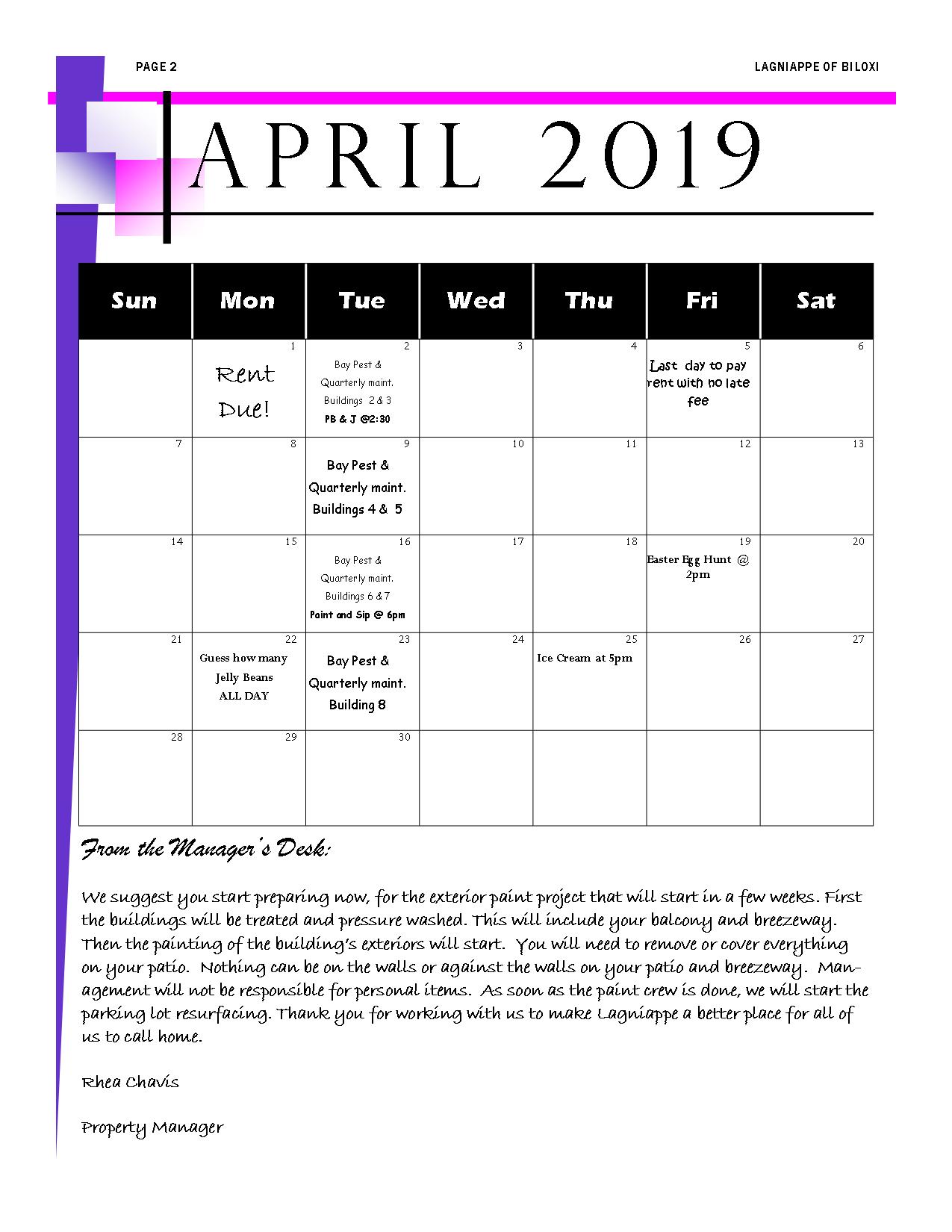 Events
Easter Egg Hunt and Game Day
Join us on Friday, April 19th at 2pm for our Easter Egg Hunt at the playground. Can you find the Golden Egg?
---
Jelly Bean Contest
Stop by the office to guess how many Jelly Beans are in the jar. Winner will be announced on April 22nd. Winner will receive the jar of jelly beans and a gift card!
---
Bay Pest and
Quarterly Maintenance
Building 8
---
Ice Cream Party
We all scream for Ice Cream!!
Ice Cream Party in the Club House April 25th at 5pm
Bring a friend- All events are open to the public.
---
***Attention*** We had to reschedule the paint and sip for April 30th
Reserve your easel now. Limited space.
Paint a beautiful flamingo in a guided class for only $25! Wine and light hors d'oeuvre will be served. Don't miss this delicious FUN! Register at www.monetontherocks.com TODAY! All seats must be prepaid online. (Residents and friends)
---